Introducing Two New Industry Leading Products:
Delivering 30 Percent Better Efficacy at 90+ CRI.
We're thrilled to announce two new industry-leading products: the LineLED 48 HE and the Matrix Plus LED Panel. These new additions are engineered to provide the industry's highest efficacy constant voltage LED lighting systems with 90+ CRI. 
The new series of products offer an unmatched combination of color quality and high efficacy. Both are exceptional choices for projects where superior quality and performance matter. 
---

LineLED 48 HE
High-performance, constant voltage LED strip sets the industry standard for constant voltage, while delivering 90+ CRI efficacy.
Lumen maintenance is calculated at 173,000 hours (L90).
Available in 2700K, 3000K, 3500K, and 4000K color temperatures.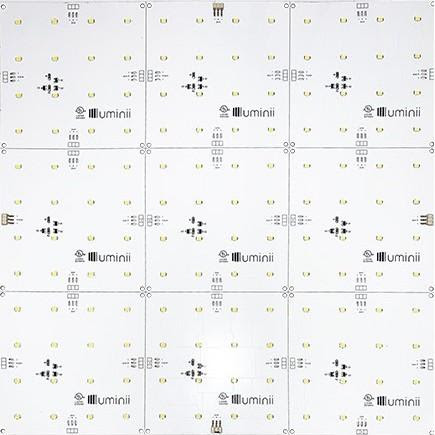 Matrix Plux LED Panel
High-color, high-performance Matrix Plus LED panel delivers the best in the industry.
Provides easy installation with the same number of LEDs for all outputs while maintaining a consistent look and feel.
Its modular design provides high-system configuration flexibility with field cutability down to 2 inch by 4 inch mini panels.

Visit Website