MN

Alerus Financial sought assistance in the creation of new and creative offices that better reflect their growing brands and important customer base.  With NELSON's extensive background in projects related to National and International Banking, Alerus chose to have them help in the creation of their new National Standard for Private Wealth and related Banking services.  Nelson selected the Artemide Pirce Pendant (pictured above) for the conference room as it compliments the view to the city beyond the windows by allowing you to view through the gentle spiral sculpture. 
At the reception area, you are greeted with thin light slots of only 2".  Pinnacle Lighting's Edge 2 series gives just the right amount of light for the space while not over powering the ceiling architecture.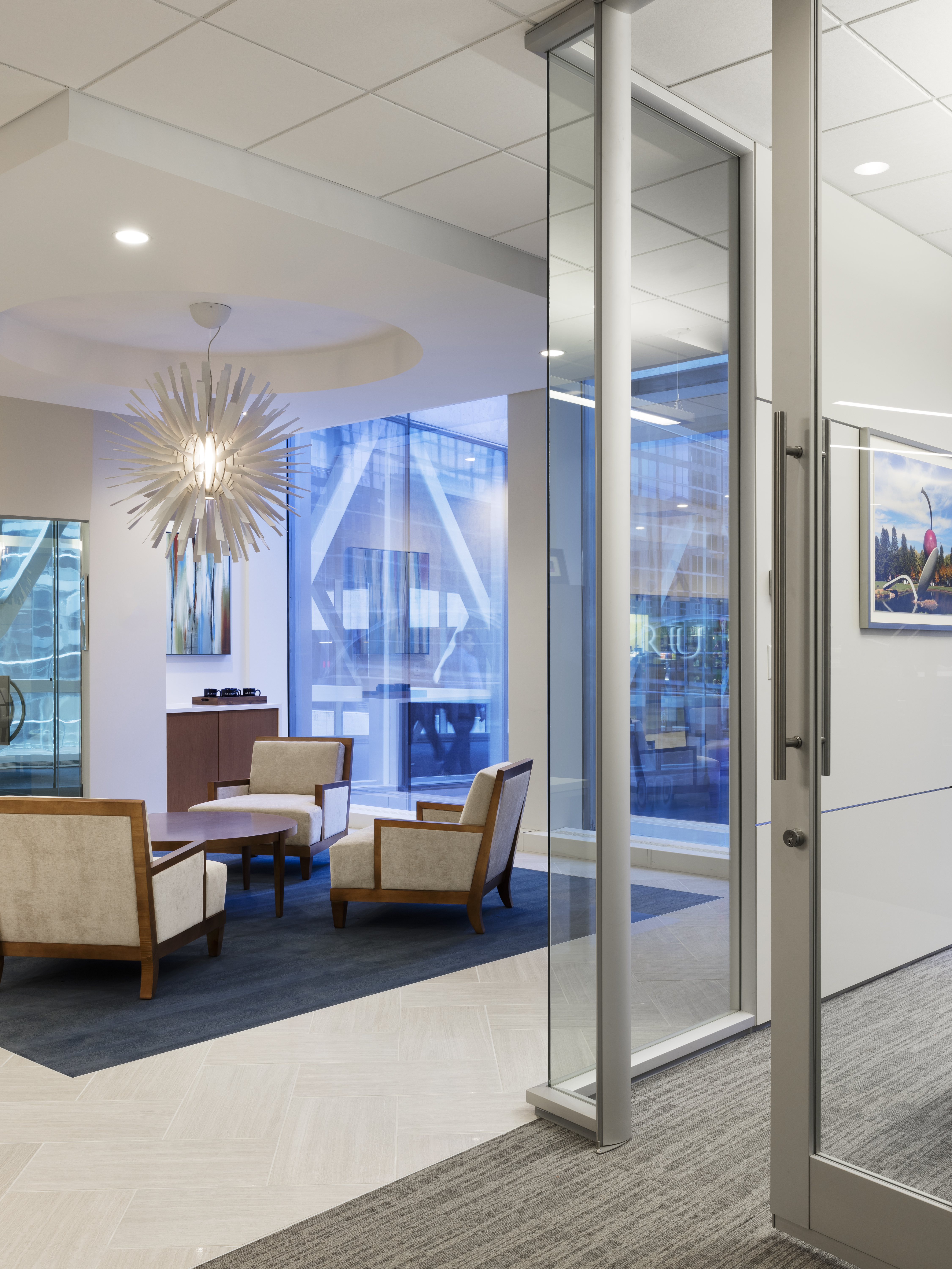 The site is 12,000 RSF located directly on one of the busiest skyway locations in downtown Minneapolis, so the design vocabulary of the finished product needed to accurately portray the Alerus brand.  Nelson utilized Pinnacle Lighting's Linero 8 series as well as their Edge 2 slot lighting to illuminate the general office space to a comfortable light level.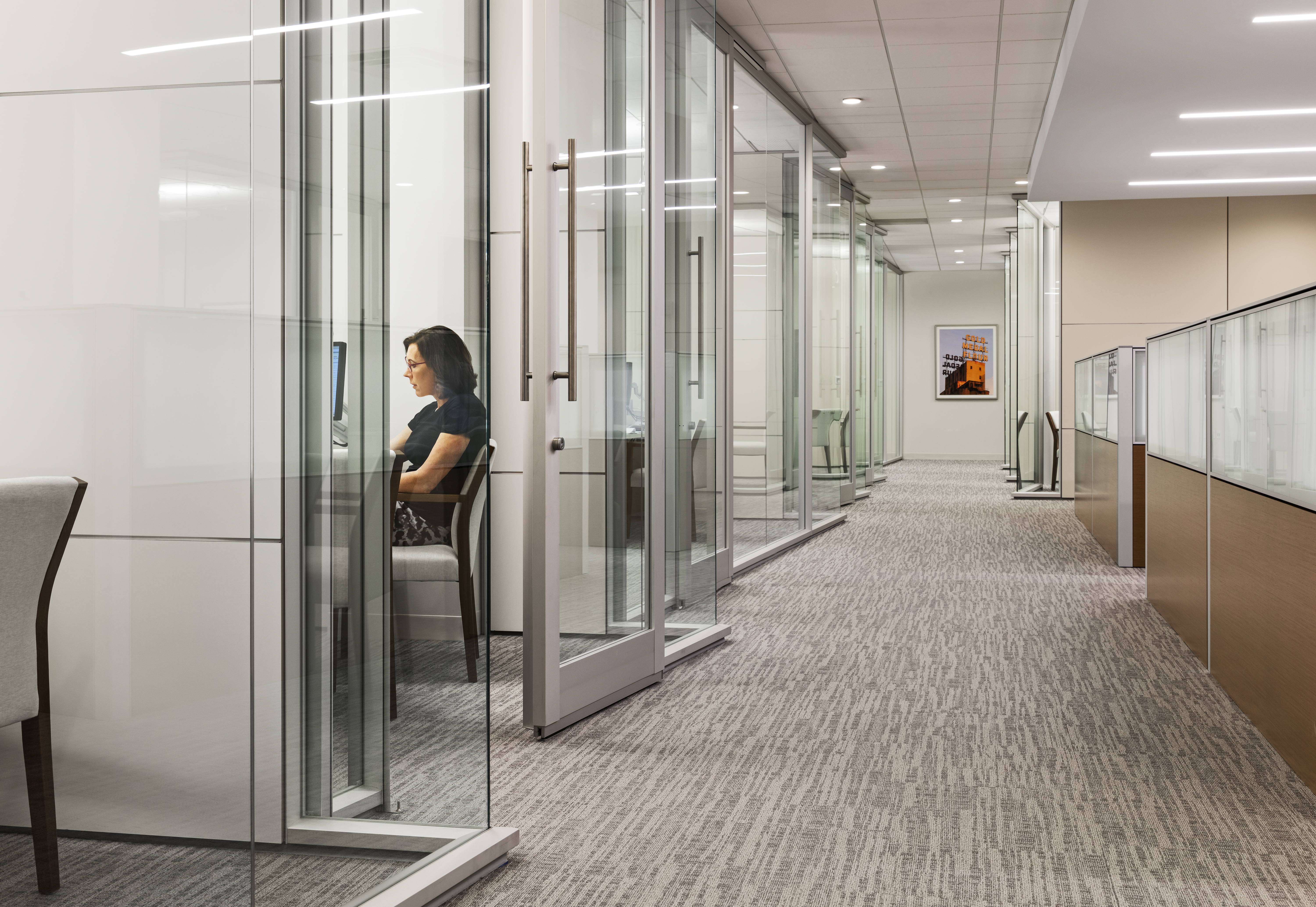 The suspended Linero gave a rectangular 2" x 8" geometric shape they were looking for to compliment the right angles in the space.  The end result is a warm and welcoming space that allows for new and existing clients to better interact with Alerus for all their financial needs.