IA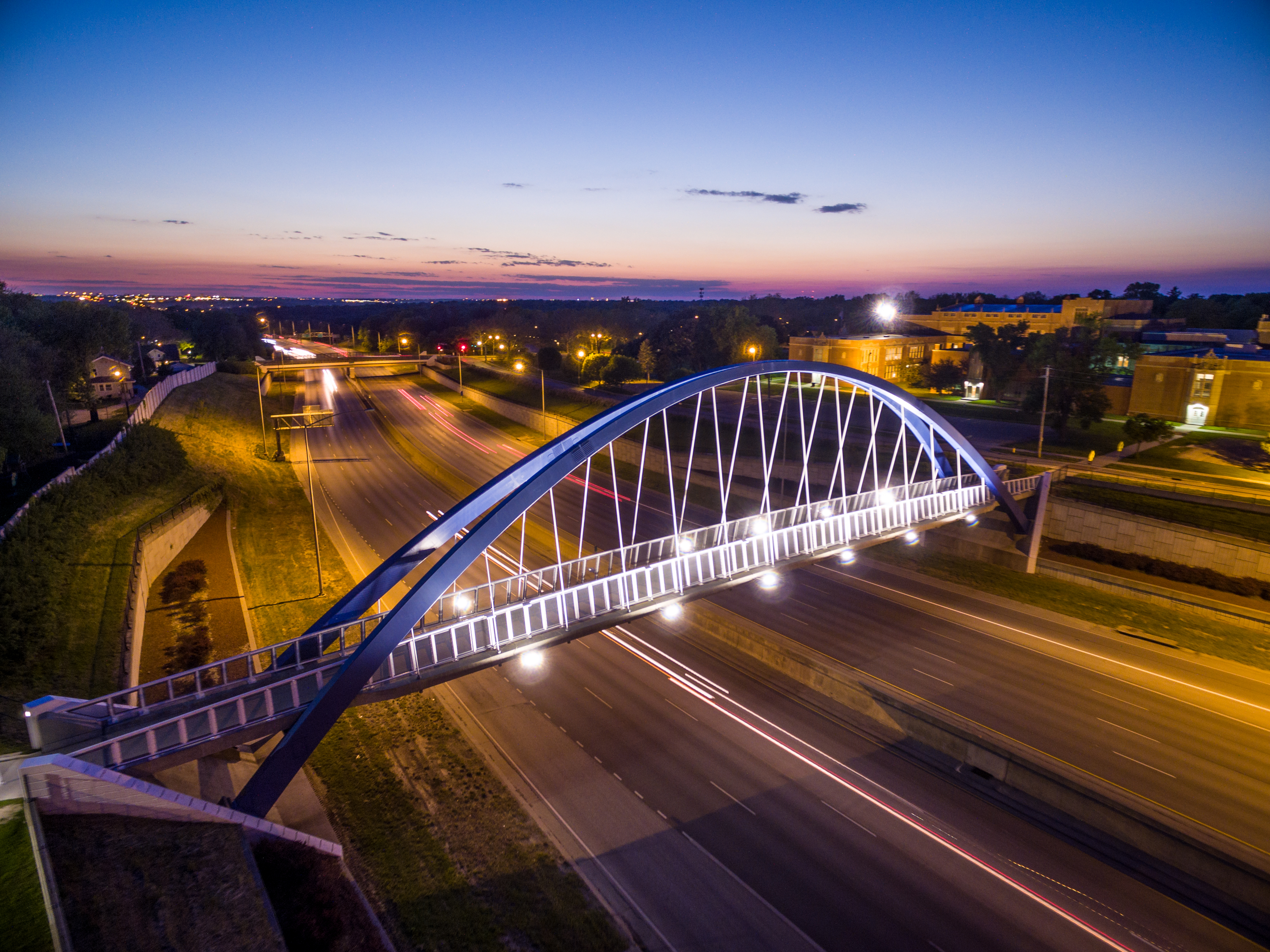 The four bridges' relighting consisted of an LED area type luminaire with high angle lateral distribution and is rated for upward aiming in a wet location.  A hinged stainless steel mounting stanchion was custom designed to mount at the existing locations with the new LED luminaires affixed to each one.  Supplemental safety cables attach the luminaire and mounting to the bridge structure in the event of a catastrophic failure.  The assemblies' hinging allows the fixtures to be raised to the bridge deck for servicing.
The total new connected lighting load for all four bridges is 6,554 watts, representing a 76% energy reduction with a much greater uniformity and nearly doubled illuminance values.
An image of a basket-handle arch bridge is a component of The City of Des Moines' logo and the new bridge lighting serves to reinforce that impression during hours of darkness.  The bridges are highly visible to visitors and residents alike and are a source of great community pride.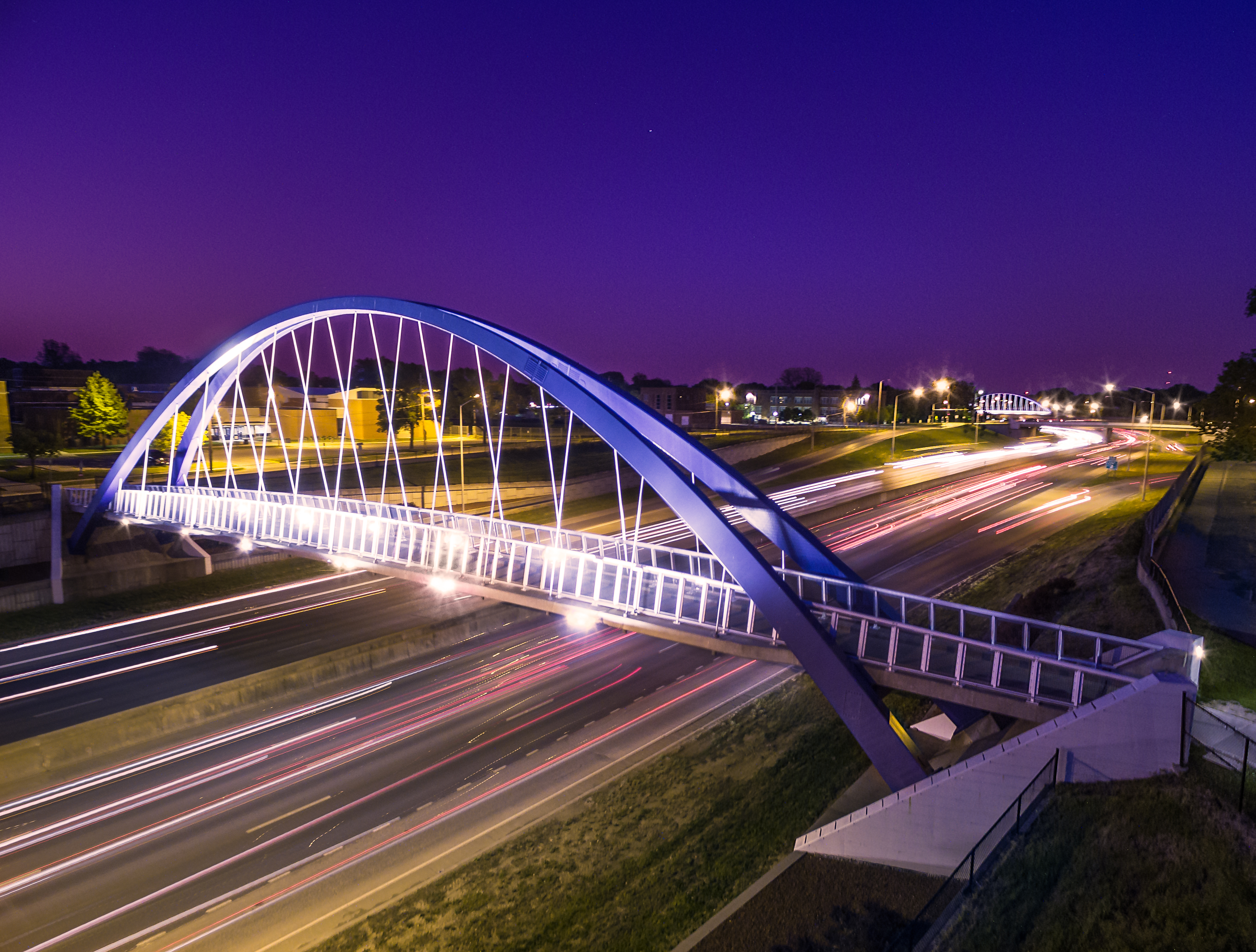 KCL Engineering specified CREE OSQ Flood luminaires with WSN "Wide Sign" optics to light the structures.  The WSN Optic is ideal for this application.  Light is emitted very wide side-to-side, which provides a much more uniform appearance over the original metal halide installation.  The distribution is also very narrow front-to-back, so lighting energy is optimized, lighting the structure and minimizing wasted light spilling into the sky.