IA

Immaculate Conception Church in Cedar Rapids, IA, built in 1915 and last updated in the 1980's, was ready for a facelift.  The members were able to raise enough funds for plaster repair, painting, carpet removal and approximately $100,000 of lighting improvements.  Aged Metal Halide flood lighting and focus spots were providing 5 to 12 fc in the seating area and unsightly color shifting across the ceiling and walls. 
---
Point source flood lights were replaced with linear up-lighting using the Lumenpulse Lumencove series along the existing cornice to provide even illumination, giving the space more volume and highlighting freshened paint and frescos on the ceiling.  Side alters with statues that were poorly illuminated were brought to life using Lumenpulse Lumenalpha series LED track lights.  Once installed on either side and above the recesses, they now draw attention and provide drama to these areas.
JTH Lighting was pleased to consult with the lighting design team at Design Engineers on this fast moving budget oriented refresh of an historic sanctuary.  In addition to the desire to improve illumination and provide appropriate highlighting the design team sought a way to utilize the latest LED technology without updating the wiring within the space.  Lumentalk from Lumenpulse provided the perfect solution.  The congregation now has the ability to utilize a wide variety of lighting schemes by adjusting light levels on a fixture-by-fixture basis without pulling new control wiring or adding additional circuits.
At the main altar, existing incandescent flood lighting highlighted the altar and podium.  These fixtures were replaced with four LED stage lights(ETC Source Four) in the attic and aimed through the existing openings.  The small altar under the baldachin and the upper semi-circle contained aging incandescent lamp holders and were replaced with dimmable LED fixtures without running new wiring.  Behind the golden dome, five LED troffers (Williams) were hidden to provide dimmable, controllable up-lighting.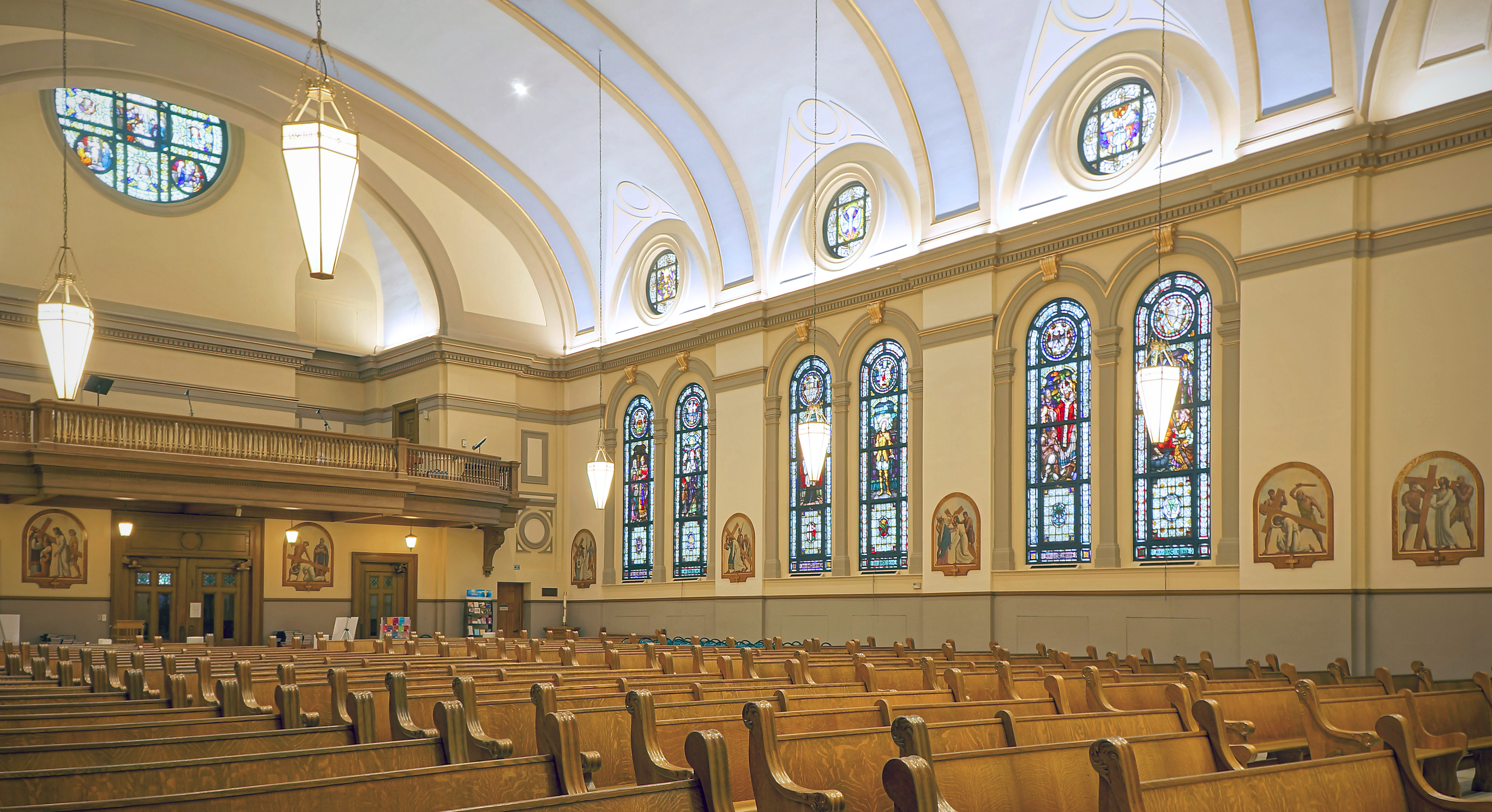 Pendant fixtures from the original construction, removed in 1983, were found in a nearby barn and reconditioned (by Manning) with on-board LEDs, new glass panes, painted and re-installed.   Smaller custom pendants (Manning) under the balcony were designed to match the shape of the discovered pendants.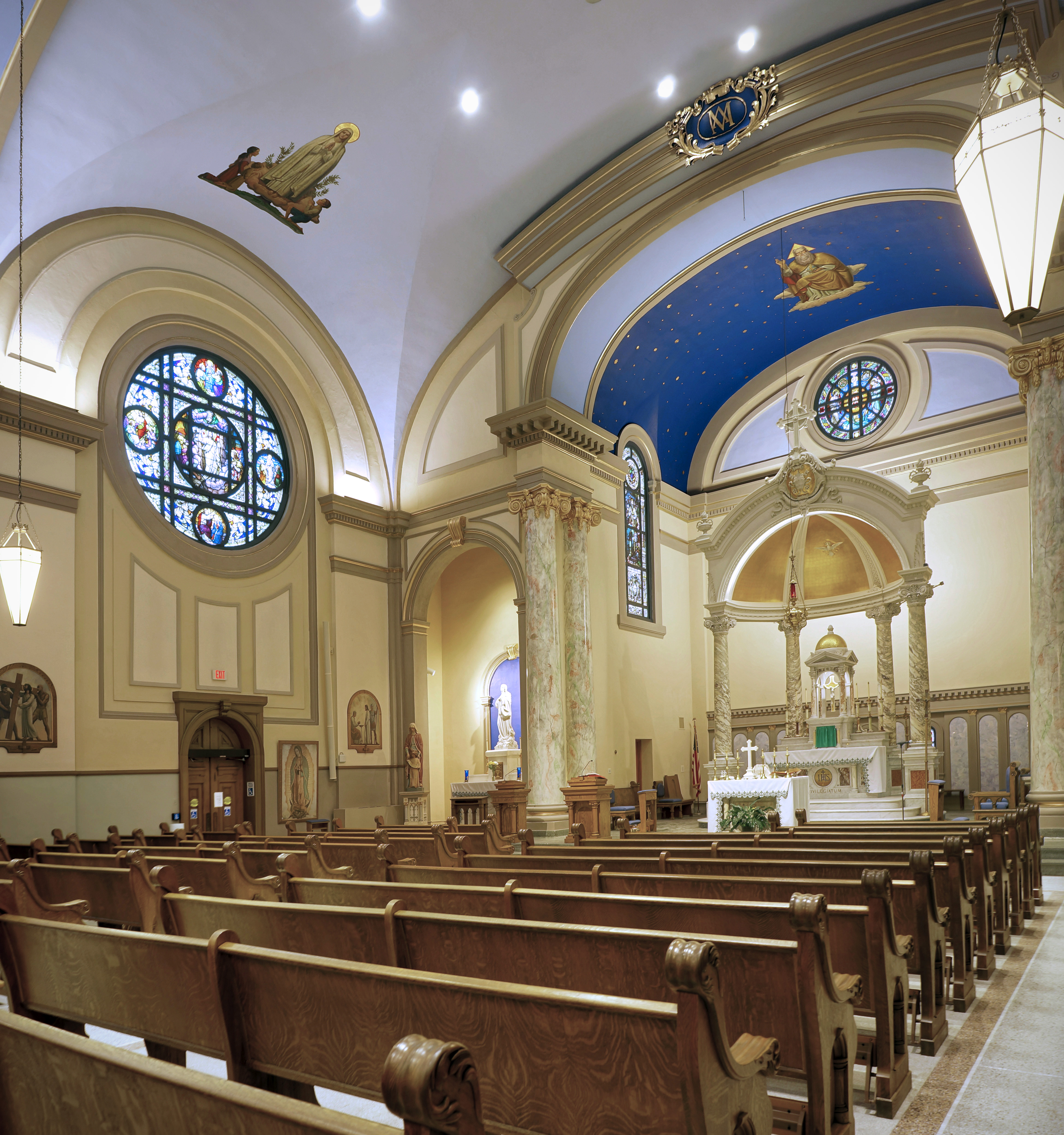 All existing incandescent downlighting was replaced with LED retrofits (Focal Point) and additional downlights were added to boost the overall footcandles in the seating area to IESNA recommendations.  Overall, the new LED lighting design resulted in a reduction in lighting energy of 75%.  The controls were upgraded (Lumentalk) using a data over existing power line technology, to reduce the amount of demolition to the structure and to save construction dollars.