MN

The four copper colored Minneapolis Convention Center domes have been an iconic part of the Minneapolis skyline since the convention center opened in 1989.  Originally the domes were lit with large high wattage metal halide sources. The high energy use and the age of the fixtures led the convention center to seek a new LED approach.  
---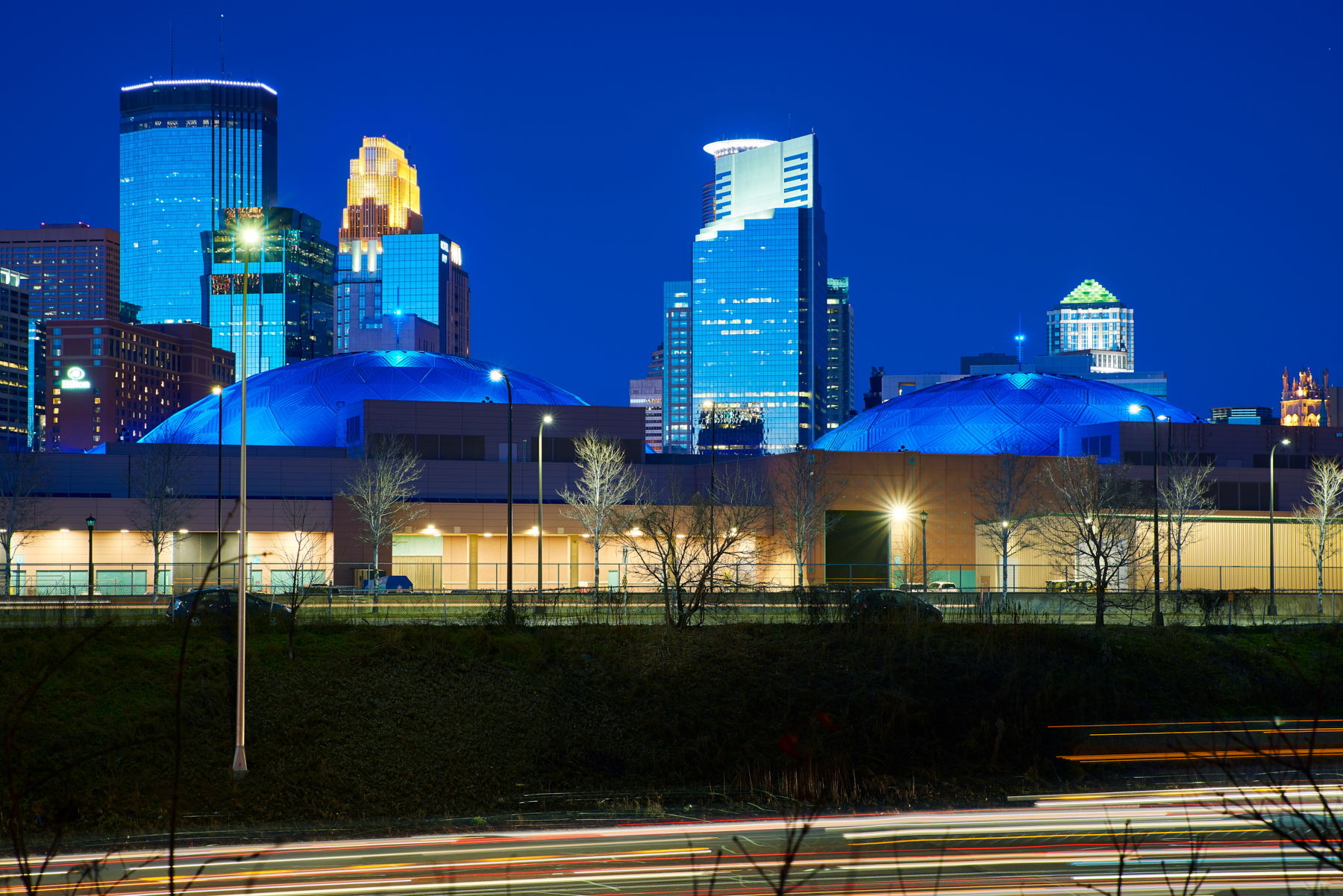 Working with lighting designer Paul Whitaker, a Principal at Schuler Shook, the convention center replaced the existing fixtures with new color changing RGBW LED floods from Lumenpulse.  The change reduced the overall electrical load by more than half, while allowing the convention center to call up any color desired.  The programmable fixtures run a nightly show that slowly morphs from color to color over the course of a half hour.  The convention center staff is easily able to call up specific colors or create shows for holidays or as a branding opportunity for clients renting the convention center for a conference or a meeting.  The fixtures are zoned in small groups and allow the color on the domes to change in a variety of patterns.
A new more targeted aiming approach, versus the original wide flood metal halide fixtures, concentrates the light on the domes and has reduced the amount of light spilling on the adjacent buildings.  Because Lumenpulse fixtures with lumentalk were used, no additional control wiring was required to control the fixtures. The control signal runs over the existing electrical wires.  
JTH provided the Lumenpulse fixtures, control hardware, and the custom mounting bases to support the fixtures, as well as providing programming support for addressing the fixtures.