MN
Designed by prominent architect LeRoy S. Buffington, the Pillsbury A-Mill is a masterpiece of industrial design that served as the largest floumill in the world for 40 years.  Completed in 1881, it is one of only three Minneapolis structures designated as a National Historic Landmark.  The project includes the landmark A-Mill and two adjacent buildings that were part of the milling operations.  Opening in 2016, following a complete renovation, the facility provides housing, studio space and exhibition galleries for 250 local artists.
Design considerations for the project included aesthetic enhancement of the historic facade while concealing the fixtures as much as possible; and avoiding penetration of the stone.  Energy efficiency was also a concern since LEED certification was part of the building mission.  The design intent was to use period-style fixtures in select locations, while concealing all the other sources.  All exterior fixture have LED light sources, including a conversion of the old neon "Pillsbury's Best Flour" sign on top of the grain silo.
The canopies that run along the front of the project recall the industrial past when freight cars were unloaded through sets of double doors at ground level.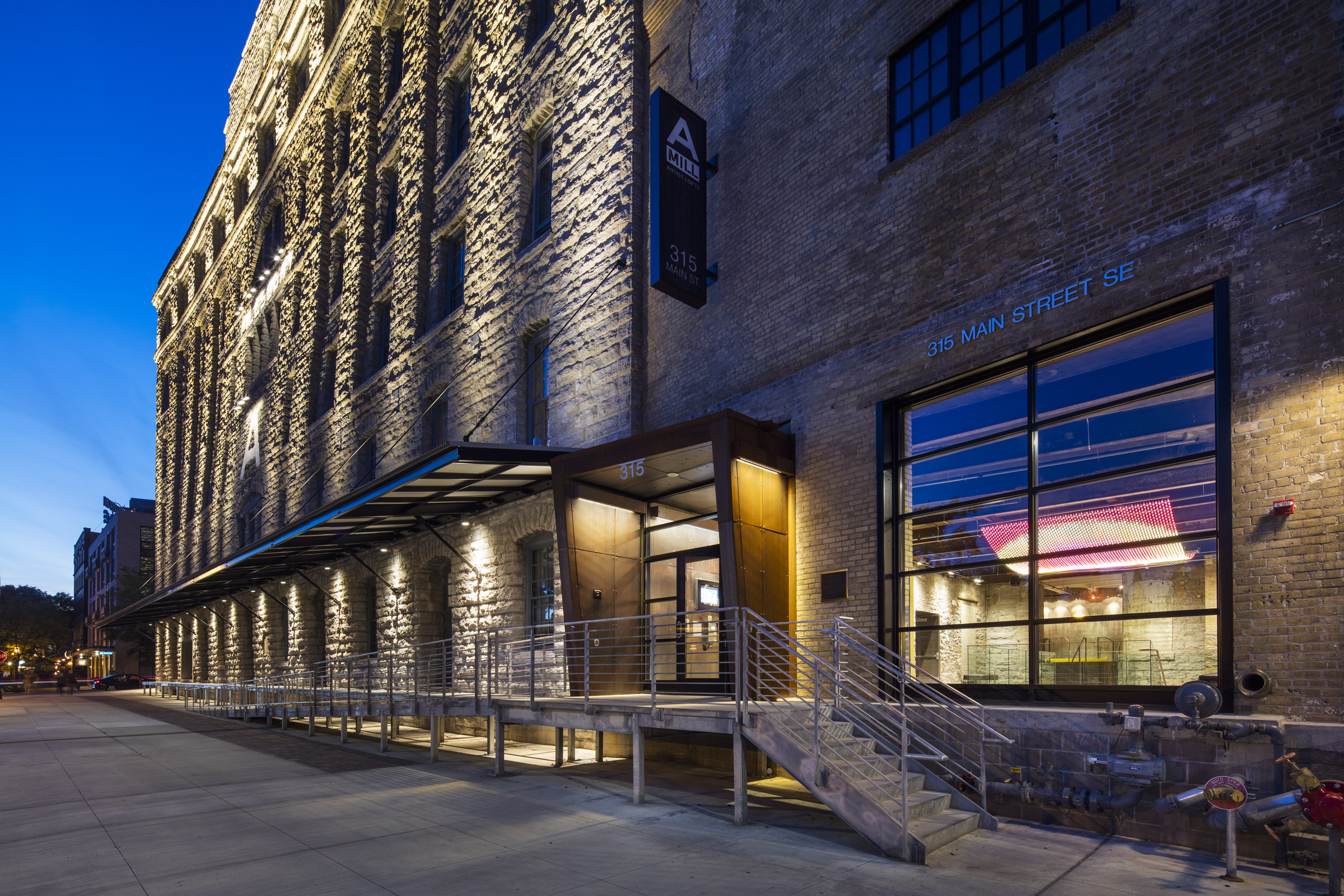 "Being involved in the exterior lighting of the A-Mill was particularly gratifying to me as it brought me full circle in my association with that wonderful structure.  As a young man in the early 70's, I visited the site as an electrical designer working for Industrial Electric Company, when it was a fully operational mill owned by Pillsbury.  Although the dust has settled since those days, the structure remains an iconic symbol of what Minneapolis was known for since the early part of the twentieth century.  After several mock-ups using various lighting instruments from Lumpenpulse, and directed by Michael White of Schuler Shook, the final design was implemented to spectacular results.  Today, the A-Mill, designed for artists who are committed to a life in the arts, is beautifully poised for another century of use along the Mississippi River in downtown Minneapolis."
-John T Hartley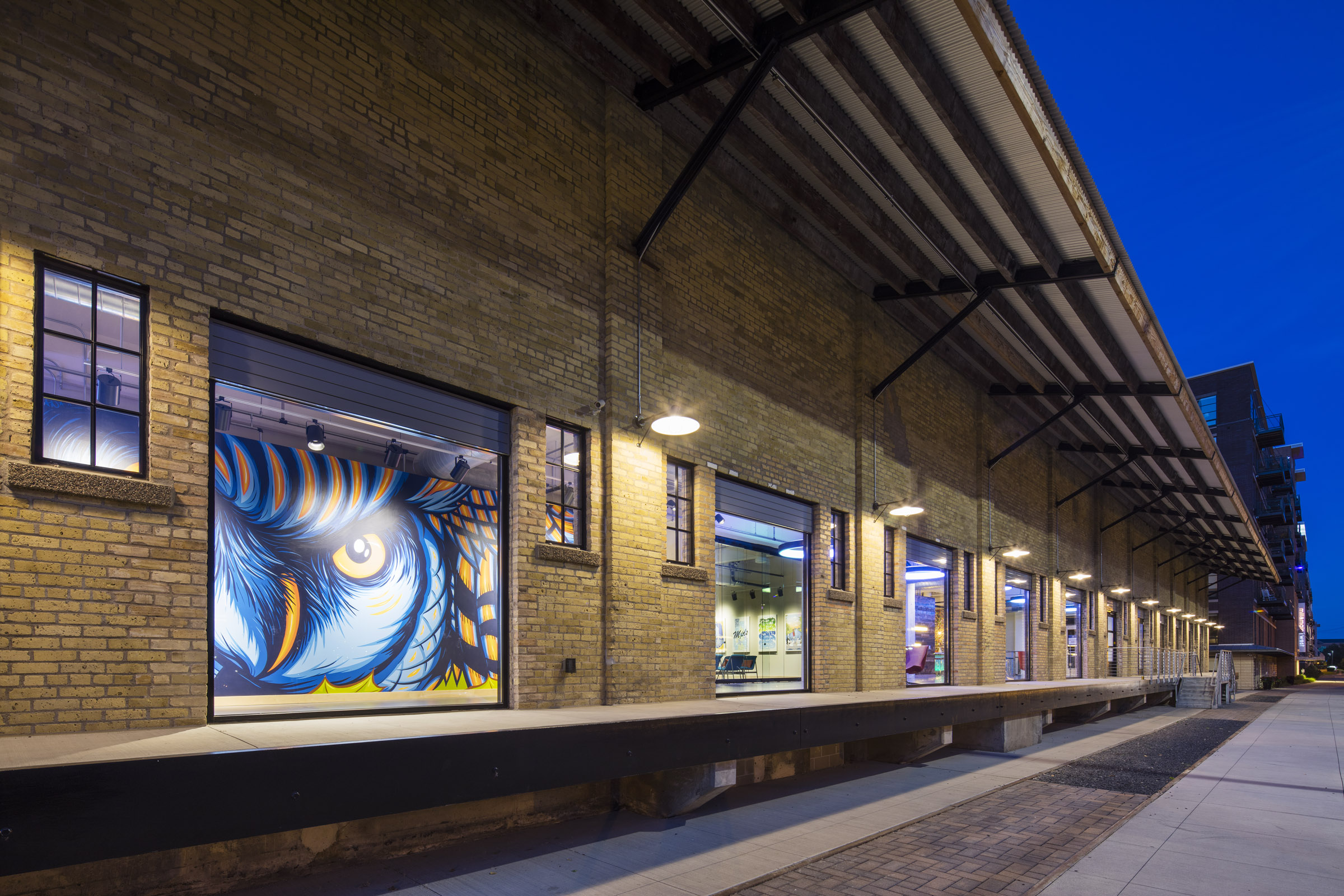 A rhythmic series of RLM fixtures light a walkway along the front and frame views into the building.
The canopy at the A-Mill also provides a convenient architectural home for a rhythmic layout of surface downlights that light a faux loading dock and the sidewalk.  The light-color and the beam angle were selected to enhance the stone while avoiding light intrusion into residential units.  Low-profile linear fixtures mounted discretely at the sixth level complete the visual picture, lighting the entablature while avoiding the windows.  The 'Pillsbury' and 'A' signage are lighted with LED A-lamps fitted into arm-mounted shades.
The lighting scheme wraps the corner providing definition to the building.
Hidden light sources silhouette the large buttresses at the back of the mill.  Historic machines are spotlighted in a secret garden museum.