MN

When U.S. Bank Stadium was designed by architects HKS and engineered by ME Group, the mission was to design a building and space that reflects the people of the Twin Cities and the State of Minnesota.  The goal was to create a building and space that was welcoming to all.
---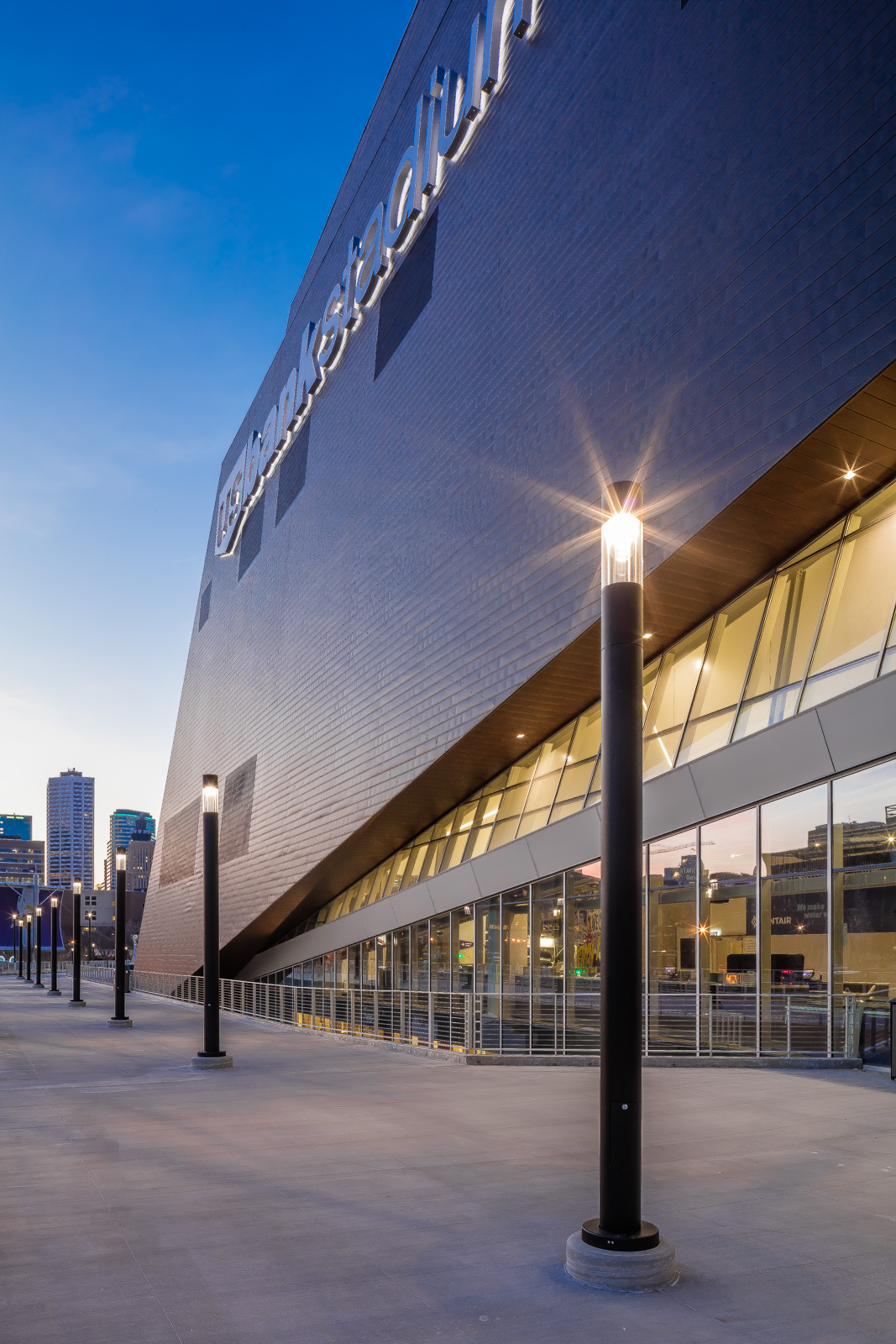 When designing the outdoor Medtronic Plaza at the U.S. Bank Stadium, local Minnesota lighting designers, Schuler Shook, and landscape architects, Oslund and Associates, turned to two JTH manufacturers for lighting solutions.  First, the Hess America Element family was used by Tadd Kreun of Oslund and Associates for the general ambient lighting of the space.  The design team was looking for a bold and simple light fixture that was complementary to the striking architecture of the building while functional for lighting, security and fan enjoyment elements.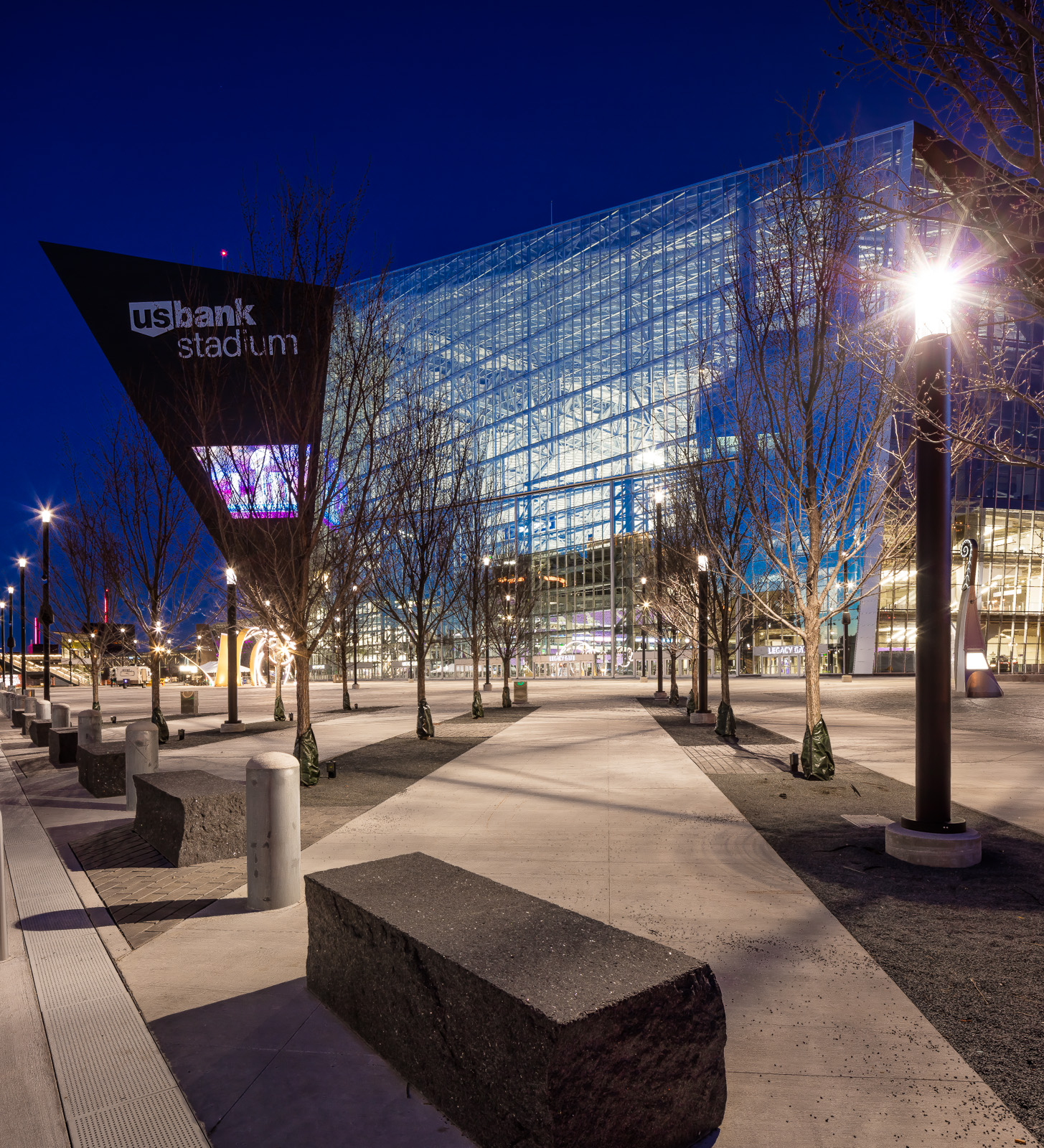 The Hess City Element family of fixtures provided what they were looking for.  The simplicity of form and column style of the fixture along with its ability to incorporate security cameras, WiFi, speakers and additional flood lights at security checkpoints helped to keep the design of the plaza as clean and simple as possible while satisfying the many security requirements of a modern professional sports facility.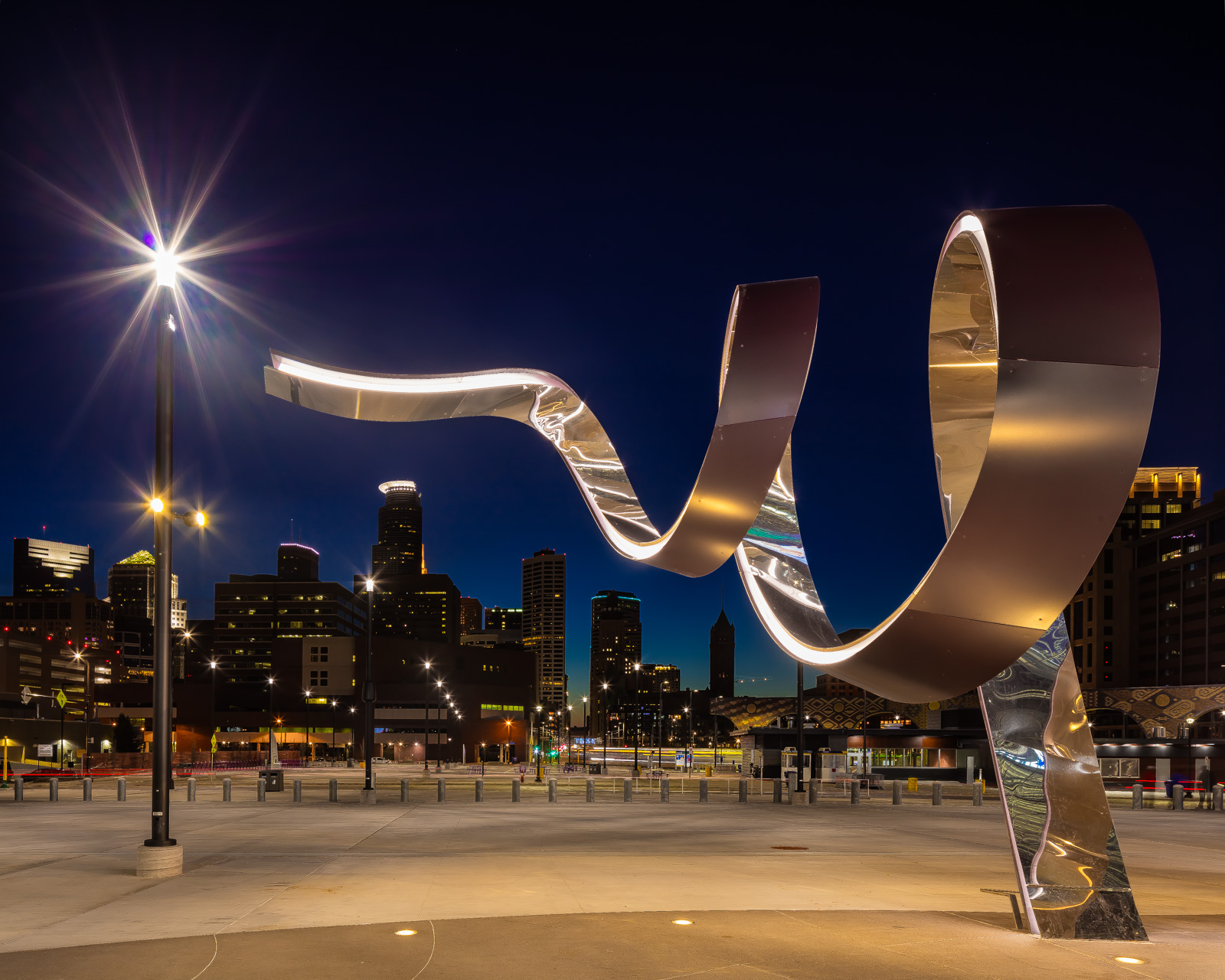 Schuler Shook turned to the lighting manufacturer, Tivoli, to illuminate the Medtronic Horn Monument.  The massive piece measures 107 feet long and 25 feet high.  It is composed of intertwined ribbons, which appear to connect underground.  There are two exterior finish colors with polished stainless steel facing inward.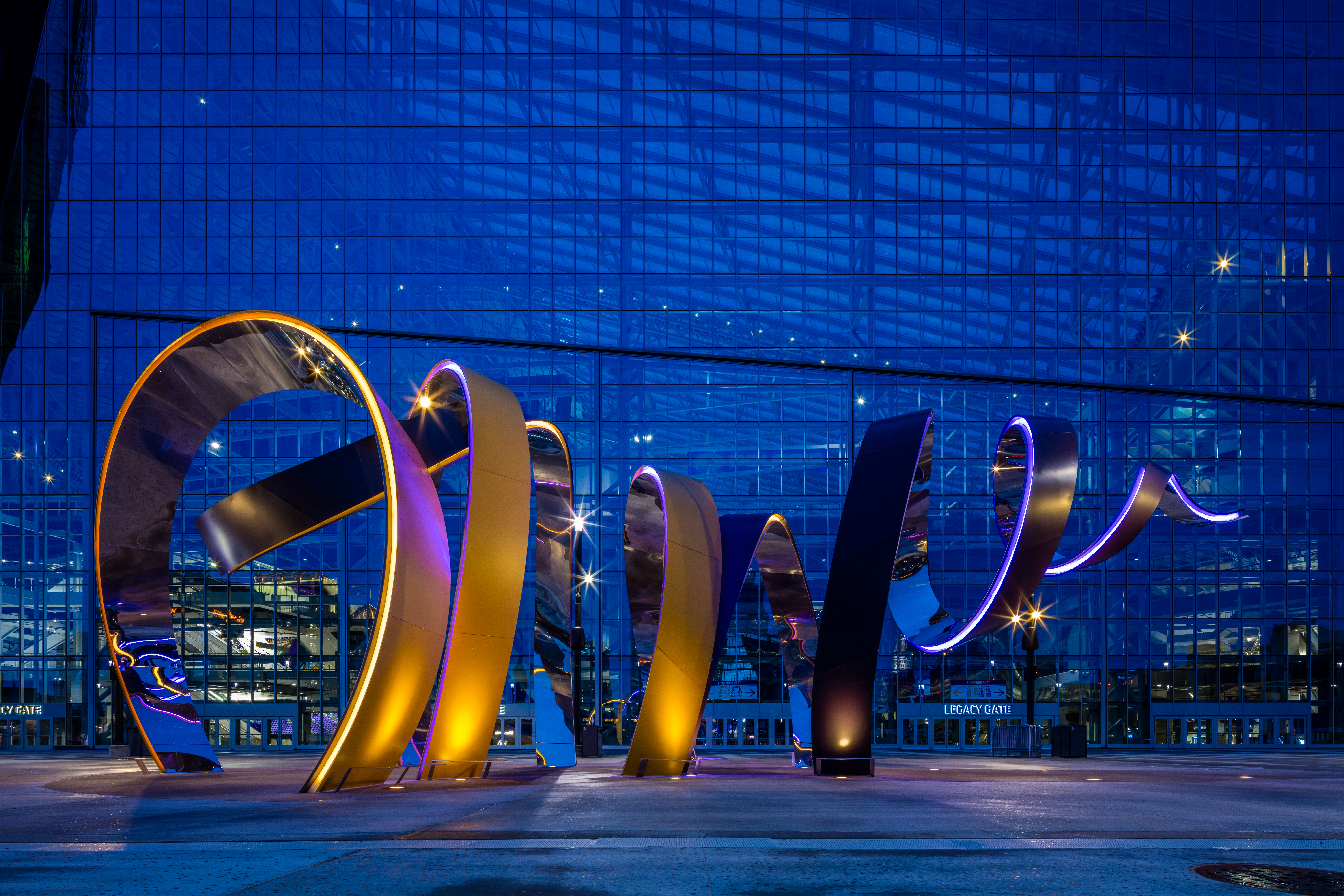 Michael Cohen, Schuler Shook Principal, goes on to explain how the sculpture uses dimmable energy efficient LED sources as ground mounted uplight, spot lights added to existing plaza post lights and internal lighting.  The ribbon edges are illuminated with RGBW color changing and white light UL listed wet location tape light.  Custom cut diffusers follow the compound curves of the sculpture secured with translucent fasteners that blend with the luminous surface.