MN

Nicollet Avenue has been Minneapolis' civic "Main Street" for more than 100 years.  People come to work, eat and shop year-round, and it is the first impression many visitors get of the entire metro area.  Host to the busiest light rail station and several bus routes, Nicollet Mall provides key connections to many other downtown points of interest, including: Mississippi River; Loring Park; Minneapolis Convention Center; Target Field; Target Center; Walker Art Center; Minneapolis Sculpture Garden; and US Bank Stadium.

When it came time to redesign Nicollet Mall and create a more inviting place for families, workers and tourists to live, work, play and visit the city of Minneapolis, James Corner Design Field Operations, Coen Partners, Snow Kreilich Architects and SRF turned to Tillotson Design Associates to create a lighting design that would complement the new mall.  JTH worked closely with Tillotson and the local designers to provide a large comprehensive lighting and controls system.
---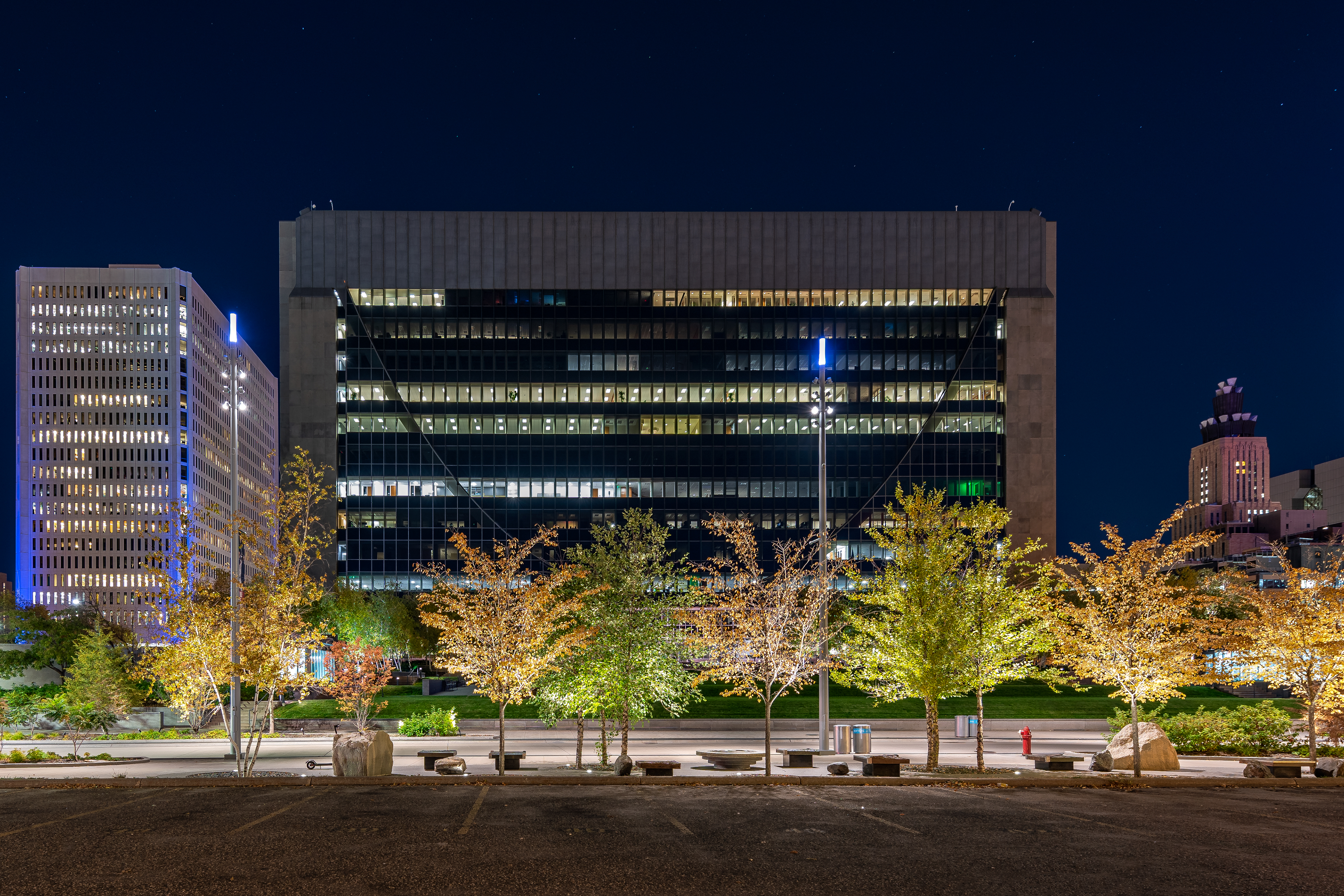 Along the entire stretch of the mall are Bega flood lights mounted on 40' poles providing the general illumination.  On top of the poles are RGB LED color changing Lumenpulse beacon lights that are programmable with an ETC lighting controls system that is wired back to City Hall to provide the controls for the light shows.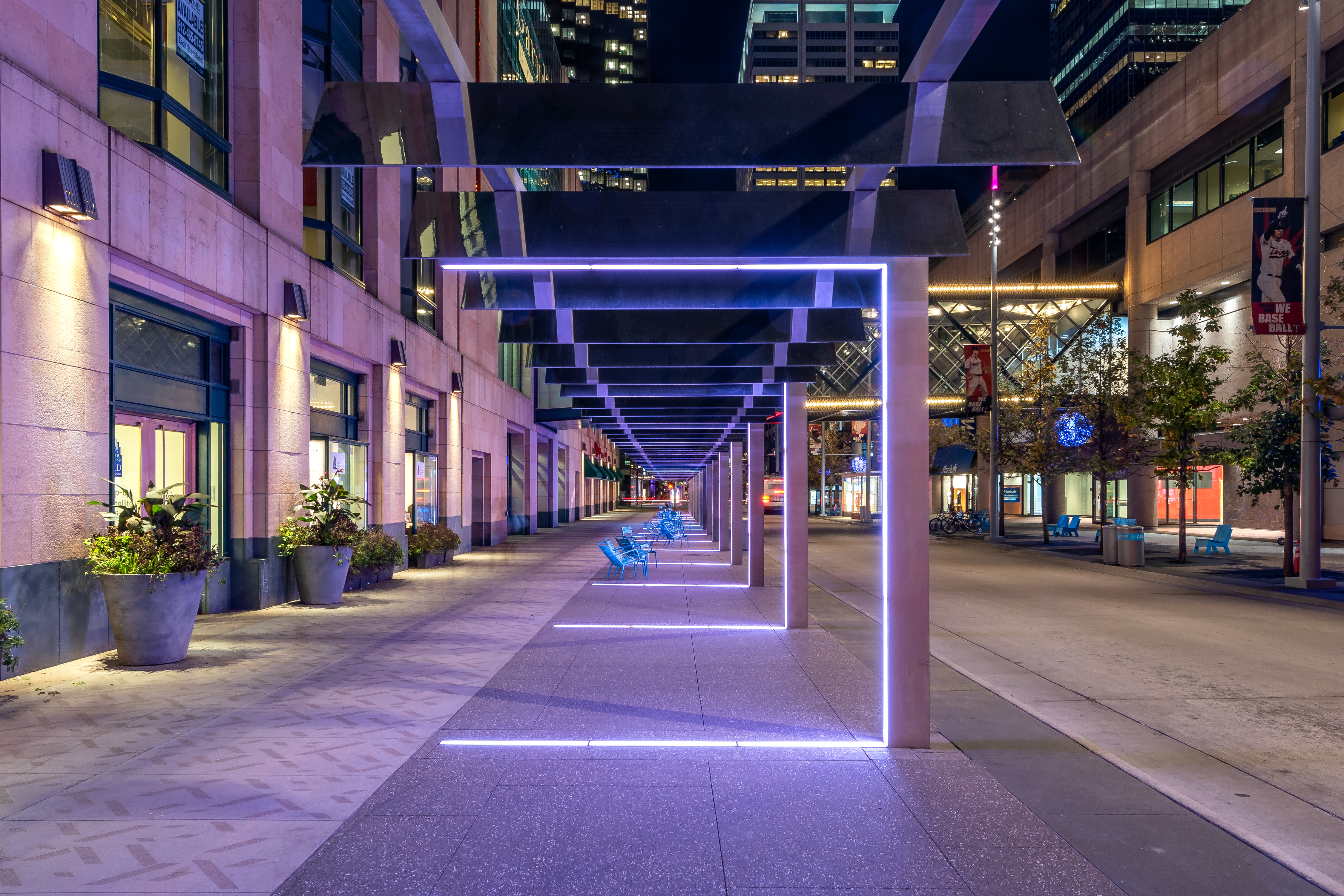 In addition, this ETC controls system provides lighting controls to the "light walk" portion of the mall which is a two-block section with RGB LED color changing Lumenpulse fixtures, illuminating sculptures and decorative lanterns which where designed by local artists.  Like the beacon lights, the city is able to program light shows through the ETC system.
To assist with this large and comprehensive lighting controls system, the JTH CLEAR team was deployed to assist with the installation and programming of the controls system.

 
Finally, Targetti LED in-grade lights and BK Lighting landscape lights run along the mall, providing illumination of the city elements and greenery.